Good Story 019: Declare by Tim Powers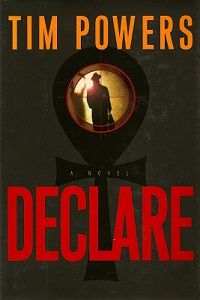 A Good Story is Hard to Find is on Episode 19! Julie and I talked about Declare by Tim Powers. I gave the book five stars over on Goodreads, because there are so many things about that book that are going to stay with me. As I said in the podcast, I'm going to read some more Powers as soon as I can. I've got two of his audiobooks in for SFFaudio – The Stress of Her Regard and Last Call. Last Call has been on my list for a long while, and I see that Jeff Miller, who recommended Declare for Good Story in the first place, said that The Stress of Her Regard is another of his favorite Powers novels. Looks like I've got a couple of excellent novels ahead of me.
Next up at Good Story is Shaun of the Dead, the zombie comedy movie. We're recording Wednesday morning so that we'll be back on schedule. And two weeks after that – Something Wicked This Way Comes by Ray Bradbury. I love October!
Posted by Scott D. Danielson

Similar Posts:
Comments