Rich Carlson, an SFFaudio contributor and the webmaster of Radio Tales Of The Strange And Fantastic (his own excellent radio drama website) has (along with a few other folks at Digital Eel Games) created new PC game called Brainpipe.
So, I've been playing Brainpipe all weekend!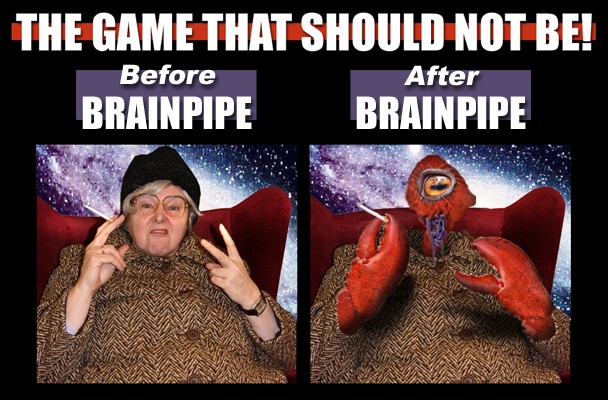 This is one of those "casual games" – so the story is basically nonexistent – it's an action oriented game that's fun and highly addictive. So why am I telling you about it? Other than a vaguely science fictional premise, and terrific audio (by Rich) it isn't exactly all that SFFaudio related.
Brainpipe looks kind of like a screensaver crossed with the old 1983 vector graphics Star Wars arcade game and it controls like a Nintendo Wii's (it would make a great WiiWare game come to think of it). The whole production is super-slick.
The last time I played, a few hours ago, after getting to level five and achieving "dissonance" I died (I think), and the game ended. It was then that I noticed something in the credits…. a nod to "Lights Out" the old radio drama show! I asked Rich if there was any particular episode that inspired the it and Rich said: The Meteor Man (aka The Hungry One)
So, got a few spare minutes? Go have a listen to The Meteor Man |MP3| and then go try the Brainpipe demo – it'll blow yer brainpipe!
Posted by Jesse Willis
UPDATE: In level 7 more Doctor Who-ish audio turns up too!