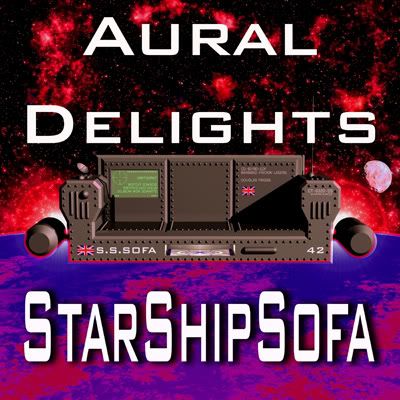 Aural Delights No 55 Ben Bova mp3 Listen here!

Editorial: Tony C Smith 02:33
Poetry: How I will Outwit the Time Thieves by Mike Allen 07:30
Flash Fiction: Magician by Jeff VanderMeer 13:30
The Sofanauts Awards: by Mark Bormann 47:05
Main Fiction: Inspiration by Ben Bova 54:20
Narrators: Chrispy, Mark Nelson, Annette Bowman
The Sofanauts Awards Click Here to Vote!
MAIN FICTION
The Merchant And The Alchemist's Gate – Ted Chiang)
The Sledge-Maker's Daughter – Alastair Reynolds
Little Girl Down The Way – Lawrence Santoro
London Bone – Michael Moorcock
Tideline – Elizabeth Bear
FLASH FICTION
In The Olden Days – Spider Robinson
What's Expected Of Us – Ted Chiang
The Switch – Tony C Smith
Reality 2.0 – Ian Creasey
Godzilla's 12 Step Program – Joe R Lansdale
BEST POETRY CONTRIBUTOR
Bruce Boston
Laurel Winter
Samantha Henderson
BEST FACT ARTICLE CONTRIBUTOR
Amy H Sturgis
Jim Campanella
Matthew Sanborn Smith
Cory Doctorow
BEST NARRATOR
Amy H Sturgis
Jim Campanella
Lawrence Santoro
Spider Robinson
MCL
VOTE NOW!
Subscribe to the podcast via this feed:
http://www.starshipsofa.com/rss
Posted by Tony C. Smith